THE WORLD'S NUMBER 1 TERMITE DETECTOR, FOR THE BEST IN TERMITE INSPECTION
The Termatrac T3i is the only tool on the market that incorporates the three tools to complete a truly non-destructive and non-intrusive termite inspection.
Using its Termite Detection Radar, Moisture Sensor and Remote Thermal Sensor with Laser Guide, Newcastle Kill a Pest is the best choice for your termite inspections and must have tool for any true termite control professional.
Through the Remote Thermal Sensor, a pest technician can accurately identify significant termite infestations within the target structure. The sensor takes a temperature reading of a surface without even having to touch it, leaving no remainder that the area has even been inspected. Because a significant subterranean termite (the most common and destructive type) infestation generates significantly higher heat than ambient, this sensor is likely to alert the operator quickly that something needs further investigation.
The Moisture Sensor works in a similar sense. It's a simple hydrometer which can read the moisture content of most common building materials, simply by placing a sensor pad on a surface. When termites congregate in large numbers, they generate a high level of humidity so as that their delicate bodies don't dry out.
The Termite Detection Radar, unique to Termatrac products, confirms the presence of termites by detecting movement.
When all three sensors are used, the result is far more accurate than traditionally available, but termite treatment is more accurate increasing the likelihood of complete termite control.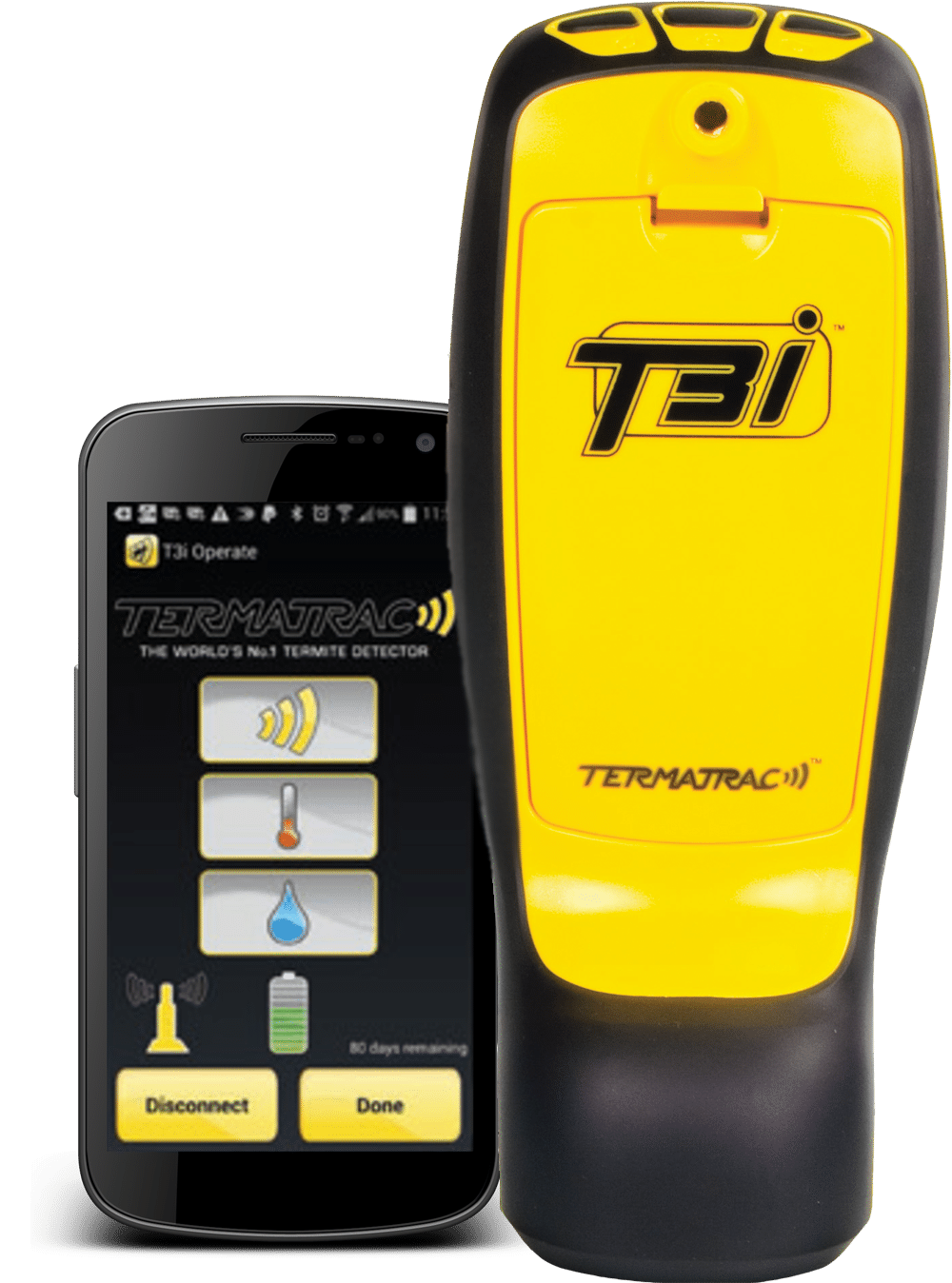 IN NEED OF TERMITE CONTROL?
Newcastle Kill A Pest are experts in pest and termite detection for your home and business. Think you might have termites? Book a termite inspection with our friendly team today.