Don't Let Pests Take Over Your Home
Are pests a nuisance in your life? Is your property becoming overrun? If so, then call Newcastle Kill A Pest, the experts in Pest Control Maitland, Newcastle & Lake Macquarie.
Experts in Residential and Commercial Pest Control
Maitland, Rutherford, Thornton and Green Hills NSW
Newcastle Kill A Pest gives local Maitland and Hunter Valley residents and businesses access to the best eco-friendly pest control techniques.
Family Safe and Pet Friendly
We believe that delivering the highest quality results in Pest Control and Termite Inspections and Treatments is about much more than just providing a pest-free environment. It's about the safety, health and peace of mind of our valued customers. By caring for our customers' home or office premises as if they were our own, and developing customised pest control solutions, we earn long-term customer satisfaction and loyalty.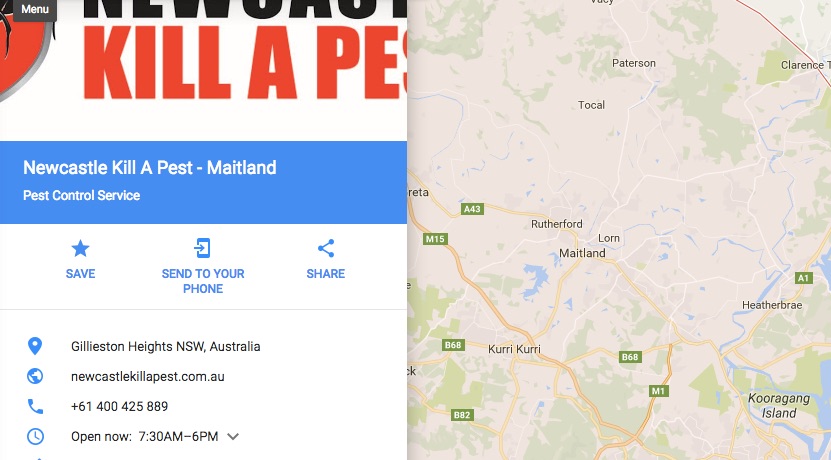 Newcastle KillaPest Maitland has been operating out of Gillieston Heights for over 20 years, and our knowledgeable and experienced technicians know pests better than you'll ever want to. How they live, where they live, and the best methods and products to eliminate them and keep them from coming back.
Call for a Quote or Pest Advice
Our local Newcastle Kill a Pest team are easy to talk to, and we listen carefully to understand your specific situation. You can trust our advice and our professional pest control services, so contact us today for a free quote for Pest Control Maitland.