Specifying your home's termite management system (pre-construction termite barrier) is one of the most important decisions you will make when building your new home. The purpose of a termite management system is to deter hidden termite entry and reduce the risk of termite attack.
For a no-pressure quote and free advice, please call us on (02) 4911 2366.
Why are termite barriers important?
Termites and white ants are active in all mainland areas of Australia
34 000 homes each year are attacked by termites
The average cost of the damage is approximately $10 000
Termite damage is not covered by home or contents insurance
Steel framed homes are not termite proof — other areas of the home are still vulnerable to a termite attack such as timber floors, kitchen and bathroom cabinets, timber trims even electrical wiring!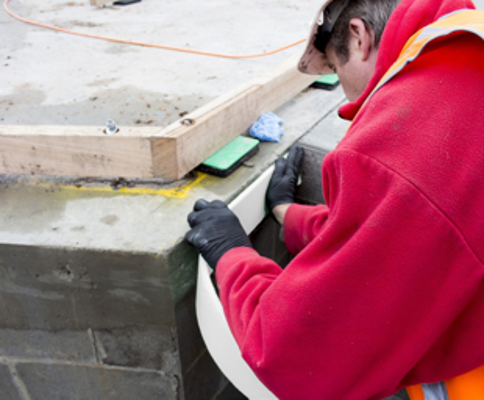 Your Options
Under building regulations, your new home must be fitted with a termite management system or be built with termite resistant structural materials.
As the homeowner, you can choose the type of termite protection installed into your new home. The only opportunity you have to make this choice is before the commencement of construction.
We specialise in the following termite barriers:
GREENZONE® Termite and Insect Barrier
GREENZONE® is an insect and termite barrier technology which integrates a compressible foam substrate with bifenthrin; creating significant savings in labour and materials to install a combined termite repellent and compressible foam layer. GREENZONE® is perfect for service penetrations, expansion & contraction joint applications, and concrete infill slab joints.
TRITHOR Termite Blanket
TRITHOR is a flexible termite management system that can be installed in many difficult and complicated situations including multiple penetrations, step downs, etc. TRITHOR can even be moulded around unusual building designs and is easily cut and joined, ensuring your total protection at all times. TRITHOR is a proven chemical impregnated blanket which is repellent to termites.
NOVITHOR
The NOVITHOR Pesticide Free Termite Protection System is a tested and approved termite protection system that creates an impenetrable barrier to prevent the ingress of subterranean termites. NOVITHOR Pesticide Free Termite Protection System can be used during the construction phase, as well as post construction.
Chemical Reticulation Soil Treatment Systems
These are rechargeable piping systems that deliver liquid termiticide the soil next to critical areas under and around the house. The treated soil is a deterrent to termites. As any termiticide will break down in a few years, reticulation systems offer the benefit of being able to retreat the soil without disruption.